ABI details Cyber Risk Insurance on its website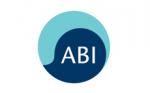 The Association of British Insurers (ABI) has updated its website with regards to Cyber Risk Insurance in the last few days. Whilst content is restricted, comment is made not only on insurance, but on UK and EU Cyber Risk initiatives, risk management and coverage available.
Interestingly, ABI has referenced the fact that Reputational Damage is also insurable within the market, which has frequently been missed by many commentators. On the other hand. it barely references privacy exposures in general terms and limits any such reference to "digital data".
The ABI highlights government estimates that 93% of large corporations and 76% of small businesses reported a cyber breach in 2012 with the scale of loss for large corporates in the range of £110,000 to £250,000. For msaller organisataions the cost of a cyber breach was between £15,000-£30,000.
To read the full piece please click the link below
---
You might also like ...

Following the reports from the BBC on the challenges facing some energy companies in obtaining cyber insurance CRE helped CRIF get out our message on the need for a more mature and integrated approach to the management and cover of Cyber Risk.
The BBC article stated that "... a  number of energy companies had bee refused cover because of inadequacies in their cyber security"