CIS Cyber Insurance Research Paper published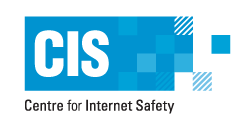 NCC Group, CRIF founding members, have contributed to this cyber insurance paper written by the Centre for Internet Safety (CIS) at the University of Canberra.  
The CIS was created to foster a safer, more trusted internet by providing thought leadership and policy advice on the social, legal, political and economicimpacts of cyber crime and threats to cyber security. 
The key messages within this paper echo the CRIF position and also demonstrate a growing market for cyber risk services and cyber liability insurance. In short, Organisation's need to make informed decisions surrounding cyber risk and should ask questions such as:
• What are the organisations tangible assets?
• Can the organisation survive without them?
• Is the organisation principally B2B or B2C?
• Does the organisation manage any fully automated IT systems?
• What are the privacy and data breach laws for the markets the organisation operates in?
You might also like ...

Cyber Crime insights - how to protect your business
The Oval Group has produced a series of videos on the threats all businesses that use IT face.  Richard Hodson, Oval Insurance Broking, and Paul Vlissidis of NCC Group discuss the threat, issues and consequences for the business of cyber crime.