Colombia: Data Breach and Cyber Risk Insurance | Video

Gabriela Monroy Torres, Partner at DAC Beachcroft in Colombia, looks at the changing data breach and cyber risk insurance landscape in Colombia and the opportunities for insurers.
For more information on our services available from our Colombia office, please visit dacbeachcroft.com/global-coverage/latin-america-lawyers/colombia
Video from the 19th November 2014 Global Cyber Risk Seminar where lawyers from DAC Beachcroft's international offices presented on the changing cyber risk and data security landscape.  
Colombia: Data Breach and Cyber Risk Insurance | DAC Beachcroft from DAC Beachcroft on Vimeo.
---
You might also like ...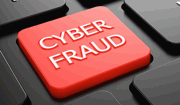 Financial cyber-crimes are becoming such a frequent feature in the media that one might be forgiven for feeling a little "cyber-fatigued."
However, the scale of the thefts from financial institutions, as reported by Kaspersky Labs recently, are arguably unique in their scale and audacity. Kaspersky describes hooded "money mules" waiting at ATMs, controlled remotely to dispense cash at a particular time without the need for a bank card.