Cost of Cyber Crime Study (2011)
This is the third Cost of Cyber Crime study from the Ponemon Institute, sponsored by HP Enterprise Security. This years study has a distinctly international flavour with nearly 200 organizations across various industry sectors being represented. Cyber attacks generally refer to criminal activity conducted via the Internet.
The attacks featured include stealing an organization's intellectual property, confiscating online bank accounts, creating and distributing viruses on other computers, posting confidential business information on the Internet and disrupting a country's critical national infrastructure. Consistent with the previous two studies, the loss or misuse of information is the most significant consequence of a cyber attack. Based on these findings, organizations need to be more vigilant in protecting their most sensitive and confidential information.
Key findings include:
Cyber Crime continues to be costly

They are commonplace

Mitigation requires planning and focus
 Whatever the cause organizations need to be more alert than ever to the threat posed.
---
---
You might also like ...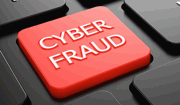 Financial cyber-crimes are becoming such a frequent feature in the media that one might be forgiven for feeling a little "cyber-fatigued."
However, the scale of the thefts from financial institutions, as reported by Kaspersky Labs recently, are arguably unique in their scale and audacity. Kaspersky describes hooded "money mules" waiting at ATMs, controlled remotely to dispense cash at a particular time without the need for a bank card.