CRIF making waves with Chairman Matt Hogg - Powerlist 2016
Leading insurance industry Magazine POST has published its annual Power List for 2016.
Andrew Bailey, CEO of the Financial Conduct Authority, takes top spot with the CEO's of Towergate, AIG, Aviva, Lloyds, Axa and Marsh all featuring in the top 10. Chancellor of the Exchequer, George Osbourne features at number 9. 
CRIF Chairman, Matt Hogg features strongly at 12 beating out many very well known figures from across business and government. Well done Matt and thanks for all your efforts.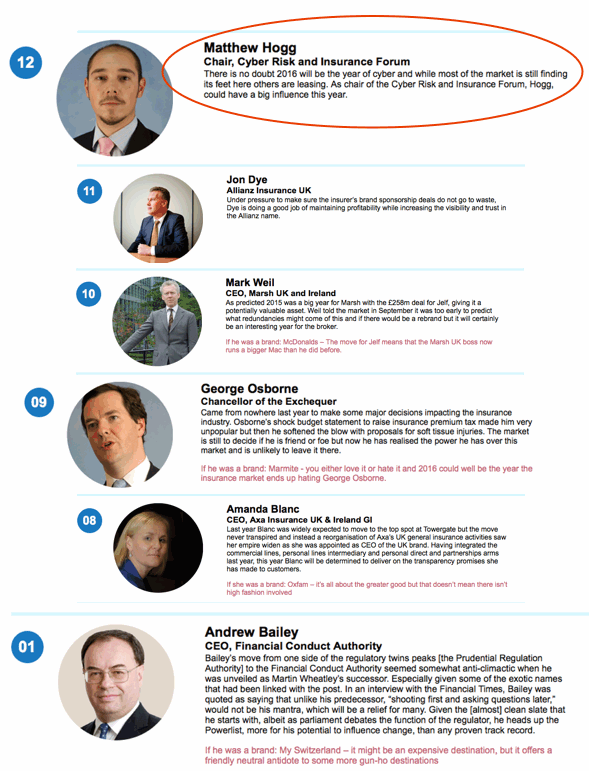 To find out more about our work contact us directly on +44 208 993 1599 or mail us here.    
---
You might also like ...

By Duncan Sutcliffe
As an insurance broker my clients expect me to appraise what is valuable and important to their business, assess the potential threats, the consequences of an incident and then advise on ways to reduce the risks and recommend relevant insurance to mitigate any potential losses.  When it comes to Cyber Risk - and despite the constant warning from government, experts and the media - getting business owners to act responsibly is tough.