Cyber Essentials: new Government funding scheme now open for SMEs

A new scheme which enables SMEs to apply for up to £5,000 to cover cyber security, including Cyber Essentials advice and certification, is now open for applications. 
On 16th July the Government announced a new Innovation Voucher scheme. This complements an existing scheme and enables SMEs to apply for funding towards the cost of cyber security advice and certification, including  Cyber Essentials. The current round for applications closes at midday on 20 October.
Key features are up to £5k funding for start-up, micro, small and medium-sized enterprises to work with an external expert to gain the knowledge to innovate and grow.
This voucher is only for cyber security advice including advice leading to certification under the Cyber Essentials Scheme.

---
You might also like ...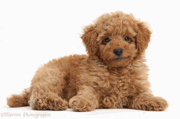 Researchers from Google have announced the discovery of another major flaw in Web Security.
It has been called POODLE and follows hot on the heels of Bash and Heartbleed. 
The vulnerability is rooted in SSL v3.0 that is used as part of the security framework used for encryption across the Internet.