Cyber Security Evolved - A video from Deloittes
Deloittes have produced a video to illustrate how you can be hit by cyber attack. In a style reminiscent of the BBC series 'Spooks' in just 300 seconds it shows the principle steps in an attack and the measures that can embedded to protect organizations.
You can see more from Deloittes at http://www.cybersecurityevolved.com
---
You might also like ...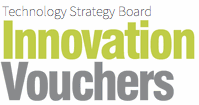 The Information Security Breaches Survey, commissioned by the Department for Business, Innovation and Skills (BIS), reveals that the number of cyber attacks hitting businesses has increased over the last year. It showed 87% of small firms experienced a security breach last year - up 10% - and 93% of large organisations had also been targeted and found some attacks caused more than £1 million of damage.