Fighting economic crime in the Financial Services Sector (PWC)
Cybercrime is a growing threat in a world where most individuals and organisations rely upon the Internet and connected technologies, opening themselves up to the risk of attack from global criminals from anywhere in the world. Against a background of rising incidents of data losses and theft, pharming, phishing, computer viruses and hacking, this PWC survey scrutinised the significance and impact of this type of economic crime and the way in which it affects organisations worldwide.
Whilst cybercrime isn't that new for the FS sector, it is a particularly prevalent issue for FS respondents in comparison to other industry sectors and one that puts its customers, brand and reputation at significant risk. Regulators are increasingly viewing cybercrime as a key area of focus. FS organisations are expected to have appropriate systems and controls in place to fight the growing threat of cybercrime. For example, in the UK the Financial Services Authority ("FSA") has included "Data Security" within its top economic crime risks for some time. 
Whilst FS organisations have historically taken significant steps to control their customers' data (e.g. call centre protocols, disabling computer ports, two factor identification for internet access etc) they are nevertheless concerned about the growing threat. Half of FS respondents perceive the risk of cybercrime to have increased in the last 12 months, compared with 36% for other industries. Some of the developing technologies such as using 'Apps' to access banking services and mobile phones to make payments are likely to increase, rather than decrease these risks.
---
---
You might also like ...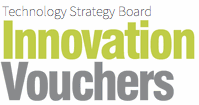 The Information Security Breaches Survey, commissioned by the Department for Business, Innovation and Skills (BIS), reveals that the number of cyber attacks hitting businesses has increased over the last year. It showed 87% of small firms experienced a security breach last year - up 10% - and 93% of large organisations had also been targeted and found some attacks caused more than £1 million of damage.