Free Government e-learning course for SME's on Information Security and Risk

Government boosts support for SME business with free Information Assurance e-learning course.
The course has been developed from governments own initiative on information security and the management of related risks across the public sector where over 200,000 people in local and central government have completed the modular course.
This e-learning course is structured to provide information for General users, those responsible specifically involved in information Security, risk management and Directors and Business owners.  
Each of the modules has been tailored to reflect and address the specific themes relevant to the roles and delivers the focus required to help build awareness and capability in the context of the business and its wider relationships.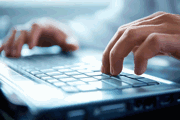 The modules combine to provide business of all types, not just SME's, with a free resource that can provides a solid foundation in Cyber and Information Security that can be applied in the workplace.  The whole course can be be completed in around 75 minutes and no registration or special access arrangements are needed.   
This e-learning course has been sponsored by the Office of Cyber Security and Information Assurance within the cabinet Office and forms part of the National Cyber Strategy Programme and is further evidence of the proactive support and commitment the UK has to developing national Cyber Resilience capability. 
This resource will help organisations of all sizes access reliable materials that can form part of a wider and inclusive approach to assist in developing a better cyber security culture.
To access the E-LEARNING COURSE CLICK HERE!    
---
You might also like ...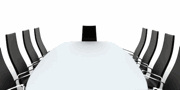 Companies of all sizes have recognised the tremendous opportunity the Internet presents for conducting business. But great reward also comes with great risk.
Cyber Risk has now emerged as a high-profile problem; so much so, it has been escalated to third position on the corporate boards risk register.
In the 21st century everyone needs to take cyber risk seriously.