Government boosts support to SME's to address rising Cyber threats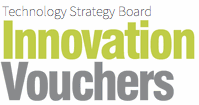 The Information Security Breaches Survey, commissioned by the Department for Business, Innovation and Skills (BIS), reveals that the number of cyber attacks hitting businesses has increased over the last year. It showed 87% of small firms experienced a security breach last year - up 10% - and 93% of large organisations had also been targeted and found some attacks caused more than £1 million of damage.
Universities and Science Minister David Willetts said:
"Keeping electronic information safe and secure is vital to a business's bottom line."
"Companies are more at risk than ever of having their cyber security compromised, in particular small businesses, and no sector is immune from attack. But there are simple steps that can be taken to prevent the majority of incidents."
"The package of support we are announcing today will help small businesses protect valuable assets like financial information, websites, equipment, software and intellectual property, driving growth and keeping UK businesses ahead in the global race."
The research also showed that Cyber attacks were on the rise: 
87% of small firms - up 10% - experienced a security breach last year. 93% of large organisations were also targeted.
Affected companies experienced around 50% more attacks on average than a year ago
The average cost of the worst security breach for small organisations was £35,000 to £65,000
The average cost for large organisations was between £450,000 and £850,000
The median number of breaches suffered was 113 for a large organisation and 17 for a small business
Several individual breaches cost more than £1 million
78% of large organisations were attacked by an unauthorised outsider (up from 73% a year ago) and 63% of small businesses (up from 41 per cent a year ago)
81% of respondents reported that senior management had not been able to put in place effective security, even though it was classed a high priority
84% of large businesses report staff-related cyber breaches (the highest figure ever recorded) and 57% of small businesses (up from 48 per cent a year ago)
You might also like ...
In the report
Locked Down
, a Legal Week Benchmark survey, it says there has been a change in 'atmosphere' around Cyber over the past 18 months, but I really do wonder if this will actually translate into action ... this time.