Government partners up with insurance sector against cyber threats
Francis Maude (Minister for the Cabinet Office) has held a meeting, hosted by Marsh Ltd, for CEOs from the insurance sector.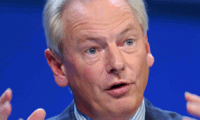 The aim of the discussions was to develop a collaborative approach between the insurance sector and the government to reduce the cyber risk dangers faced in the online business marketplace.  
The rationale behind this was that insurers and insurance brokers can help promote the adoption of good practice, including Cyber Essentials that reduce the frequency and cost of breaches.
In a joint statement, the group reported that –
"Insurers providing cyber breach and wider operational risk cover can play an integral role in driving improvements in cyber security risk management. By asking the right questions and helping customers, not only can cyber insurance help businesses to meet the costs of a security breach event, but it can also provide front end risk analysis to gauge the organisation's exposure to cyber risk, and deliver rapid incident response services that are critical to minimising the impact of a breach".
Industry-chaired working groups will be established including representatives from Government. These working groups will explore how best to: 

- use insurance as a driver for improving cyber security practice in UK businesses, and SMEs in particular; 

- model the impact of cyber-attack scenarios on UK businesses and the insurance response; and 

- explore the possible role for the insurance industry in reducing the impact of cyber-attack on critical national infrastructure.
To read the joint statement, please click here.
On 20 November 2014, the Government Cyber Security Summit took place. The event's purpose was to bring together public and private organisations and businesses in order that joint strategies might be created and the public/businesses better protected against cyber-crime
To view Francis Maude's speech, please click here.
---
You might also like ...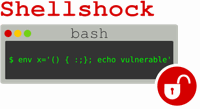 Research and Intelligence Report- IBM MSS Threat Research Group
IBM has published an intelligence report detailing their experience and insight following the reporting of a long standing vulnerability in the GNU Bash shell (widely used on Linux, Solaris and Mac OS systems).
This sparked the mobilization of attacks known as "shellshock" beginning in late September 2014. This is the IBM Analysis of the Shellshock Bug and how it was used.