Mexico: Data Breach and Cyber Risk Insurance

Jose-Luis Arce Fernandez, Partner at DAC Beachcroft in Mexico, looks at the changing data breach and cyber risk insurance landscape in Mexico and the opportunities for insurers.
For more information on our services from our Mexico office, please visit dacbeachcroft.com/global-coverage/latin-america-lawyers/mexico
Video from the 19th November 2014 Global Cyber Risk Seminar where lawyers from DAC Beachcroft's international offices presented on the changing cyber risk and data security landscape.  
Mexico: Data Breach and Cyber Risk Insurance | DAC Beachcroft from DAC Beachcroft on Vimeo.
---
You might also like ...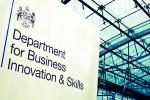 Digital Economy Minister Ed Vaizey has announced a new free online training course to help members of the legal and accountancy professions develop the skills they need to protect themselves and their clients from cyber-attacks.
Developed by government and industry, the on-line training will also enable lawyers and accountants to advise their clients on the cyber risks to their business. This will help UK businesses protect themselves from information breaches and other threats that could potentially cost them millions of pounds.