Mishcon de Reya report on Data Theft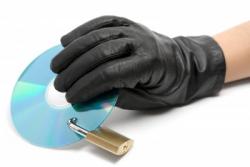 This report from Solicitors Mishcon de Reya examines a sample of 150 data theft cases handled by firm in recent years.  
The research has focused on cases involving dishonest employees and industrial competitors and can help you to identify where your organisation may be vulnerable.  
The techniques used were basic with 56% simply emailing data with a quarter taking hard copies.  
Only 6% used electronic media such as USB's or DVD's, perhaps due to better internal controls in this area being adopted.
In 30% of cases, the thief planned to use the data to set up a competing business. In 65% of cases, the perpetrator planned to use the information in their new role with an existing competitor. 
In the service sectors of the economy, by far the most common data stolen by employees involved customer information.This occurred in 82% of our cases. Internal financial data was taken in 11% of the cases. 5% of cases involved information relating to negotiating or tender positions and in 2% of cases the data stolen related to bespoke back office operations or other business-sensitive information.
1 82% Customer information
2 11% Internal financial information
3 5% Information relating to negotiating or tender positions
4 2% Back office operations or other business-sensitive information.
To read the report click below:
You might also like ...

IRM calls for more integration of Cyber Risk Management into Business Planning 
The
Institute of Risk Management
have published guidance on Cyber Risk Management to provide more information and discuses the implications and action needed across the profession. It is complemented by a resource manual that goes into more detail and offers various tools for practitioners.