Phishing – Are you sure that e-mail is genuine?
Phishing – a scam by online fraudsters by using seemingly genuine e-mails to con users out of information such as passwords, bank details and credit card information.
The scam starts with an e-mail from what would seem to be a genuine supplier such as a bank, utility supplier, or mobile phone company asking for details to be updated by clicking on a link. This will then take the victim to another seemingly genuine website that will then harvest the victims details for nefarious purposes. In July 2012 users of the O2 mobile network received fake e-mails of this nature offering a £10 discount even though there was a genuine offer by the company for that amount following network outage.
In his own blog Richard Hodson, Head of Technology at Oval Insurance Broking discusses this scam in more detail and explains what to look for in a phishing scam and how to avoid being conned
---
You might also like ...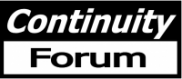 A major new British Standard [BS 31111] is in development to help senior executives and risk managers improve their cyber risk management and build the cyber resilience of their organizations.
Over the past year, the BSI Risk Management Committee has been working on developing new guidance that aims to help top executives better understand and manage the technology risks to their organizations.