PWC Global State of Information Security Survey 2016 report

2016 Global Survey from PWC 
As threats continue to mount, understanding and managing cybersecurity risks have become top of mind for leaders in business and government.
Organisations are responding by taking action adopting innovative technologies like cloud-enabled cybersecurity, Big Data analytics and advanced authentication to reduce cyber-risks and improve cybersecurity programmes.
Businesses are also embracing a more collaborative approach to cybersecurity, one in which intelligence on threats and response techniques is shared with external partners. Internally, organisations are rethinking the roles of key executives and the Board of Directors to help create more resilient and proactive security capabilities.
Another notable measure of progress is a renewed willingness to invest in security. This year, survey respondents reported they have significantly boosted information security spending to better enable them to tackle the cybersecurity juggernaut head on. Read on for details on how innovative organisations are addressing this challenge.

To visit the supporting PWC web page CLICK HERE
To download the full report Click below:
---
You might also like ...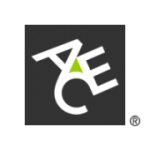 ACE Group today announced the launch of a new, independent cyber risk business unit as it continues to strengthen its local underwriting and risk management capabilities across Continental Europe and build its market leadership in this growing area of emerging risk.
The announcement follows research by ACE which indicates that cyber is a "top three" emerging issue for European risk managers and represents a further evolution of the work of ACE's global cyber practice, first established in 2014.