Rethinking Personal Data: Strengthening Trust
Rethinking Personal Data: Strengthening Trust examines how the appropriate use of personal data can create enormous value for governments, organizations and individuals. Produced in collaboration with The Boston Consulting Group, the report provides a multistakeholder perspective on how the potential value of personal data can be unlocked.
The report aims to foster dialogue around some of the key questions that need to be resolved to ensure long-term and sustainable value creation. Who owns personal data? How can privacy be protected? What is the role of context in setting permissions? How can organizations be held accountable? What is the role of regulators?
The Report outlines concrete steps that stakeholders can take, focusing on three areas: upgrading protection and security, agreeing on rights and responsibilities for using data based on context, and driving accountability and enforcement.
The report concludes with a call for leaders to work together to achieve a coordinated yet decentralized approach to this global challenge.
---
---
You might also like ...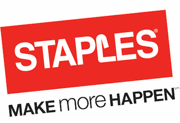 Reports are emerging of another credit card security breach this time concerning the Office supplies firm Staples.
They are the latest in a growing list of familiar retail names to have had their security breached.  The breach came to light following the detection of fraud patterns across the North Eastern United States.
A statement issued by the company has confirmed reports in a statement saying "Staples is in the process of investigating a potential issue involving credit card data and has contacted law enforcement."