Risk and Responsibility - Pathways to Global Resilience
Risk and Responsibility in a Hyperconnected World – Pathways to Global Cyber Resilience examines some of the key threats posed by hyperconnectivity and what should be done about them. Produced in collaboration with Deloitte, the report provides a multistakeholder perspective on ways to deal with increasing cyber attacks and to improve corporate governance.
Aimed at executives, non-specialists and experienced practitioners alike, the report discusses key aspects of cyber resilience such as information sharing, trust and the economics of cyber security. It offers a number of recommendations for the private and public sector, urging both to engage in a structured discussion on corporate responsibility and balanced policy to strengthen global cyber resilience.
---
Watch the short video, Companies Like Yours – hosted by project advisers Deloitte – to learn more about possible consequences of cyber threats.
---
You might also like ...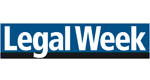 Legal Week have published a Benchmark study titled 'Locked Down?', in association with Stroz Friedberg, looking at how law firms are tackling the growing problem of cyber risk. 
Seth Berman, executive managing director of Stroz Friedberg, believes that law firms will have to pay more attention to cyber security.