Video from the BBC looking at Cyber Risk - the new Battleground
This short video (10mins) from the BBC looks at the threat of cyber attack on governments and business and how digital defence measures need to be more widely developed to address the threat faced in an increasingly complex world.
(Requires Flash Player)
If you would like to know more about what we are doing to help address Cyber Risk do get in touch with us directly.
---
You might also like ...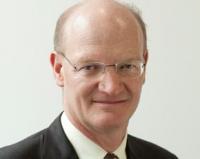 David Willetts, Minister for Universities & Science, has launched a new guide from the ICAEW giving practical advice to the corporate finance sector, with Government and industry backing.
The guide urges companies to make cyber-security a higher priority during transactions.